SRDI – Southwest Rescue Dogs, Inc.

 Follow SRDI on Facebook.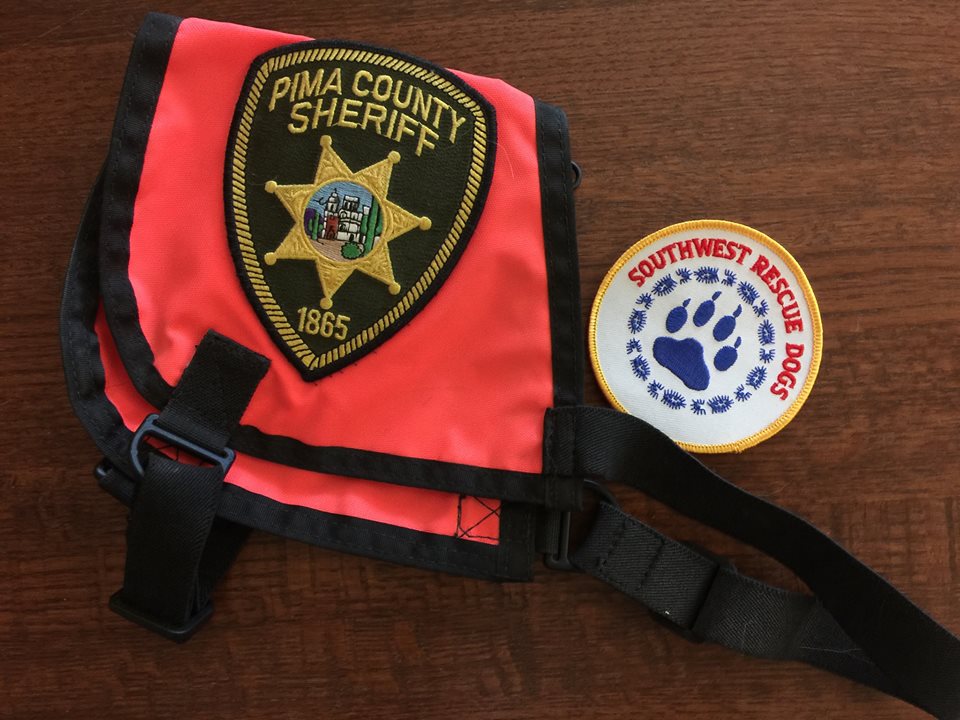 SRDI is an all-volunteer nonprofit 501(c)(3) K-9 search and rescue organization that serves as a resource for the Pima County Sheriff's Department to use highly trained personnel and search dogs to find lost or injured people in inaccessible desert and mountain areas. All field teams consist of a dog, the dog's handler/owner and an assistant who before they are Mission Ready.
All SRDI members are required to undergo extensive training in radio communications, basic medical care, crime scene preservation, biohazard handling, map and compass use, GPS use, helicopter procedures, knots and a basic understanding of technical rope skills. Members must also earn a certification in Outdoor Emergency Care through the National Ski Patrol, as well as CPR certification.
Dogs must be between the ages of six months and seven years old to begin training, and handlers must be at least eighteen years of age. All dogs must pass a basic obedience test and, for off-lead disciplines such as Air Scent, Evidence, or Cadaver, dogs must also pass an advanced obedience test. It takes many hours and cooperation from every member of the team to train the SRDI dogs.
SRDI holds three training sessions each month, two full day Sunday sessions and one Wednesday evening session, at different locales in southern Arizona. Visitors are welcome to attend if they contact us in advance and sign a waiver before participating.
For information about our trainings or about joining SRDI, please visit the SRDI web site or check out the current issue of the SARNews newsletter or email us at srdi@sarci.org.
---
Thank you for your interest in Southwest Rescue Dogs, Inc.
Enjoy this collection of SRDI photos.
Click on any thumbnail to view the full size image.