Join a SARCI Group
Please also check the latest issue of SARNews for more information.

 Follow SARA on Facebook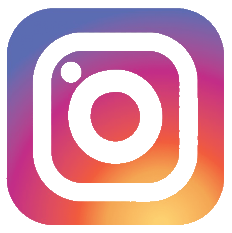 Follow SARA on Instagram
SARA membership is open to anyone interested in search and rescue, as well as helping to enhance public outdoor safety in southern Arizona. The 2023 recruiting period will start with informational orientation meetings this summer. It is mandatory that those interested participate in one of these orientation meetings to gather information, ask questions, and begin the process to submit an application.
Orientation Meeting 1 – Tuesday, June 13, 7:00 pm – 9:00 pm
Orientation Meeting 2 – Thursday, July 06, 7:00 pm – 9:00 pm
Newly selected candidates must complete SARA basic search and rescue training, as well as medical/first aid training in order to be field qualified. Candidates that are selected must attend field training which will be conducted August-November followed by medical/first aid classes in the Winter.
For more information, please contact us by filling out this form https://forms.office.com/r/Xme1cK6WYs.

 Follow SRDI on Facebook.
The SRDI training program is very demanding for both dogs and handlers, requiring a commitment of large amounts of time and dedication. All dogs are required to have a current and valid shot record provided by a veterinary clinic. Desirable traits for search dogs include basic obedience, control, mild temper, good socialization, and a strong play drive.
At least one year is needed to reach the following goals:
1. Handler first aid/medical certification.
2. Training and certification in Basic Wilderness Tracking and Air Scenting.
3. Specialty training in areas such as cadaver, evidence, and water searching
4. Ongoing continuing education and proficiency training.
Those interested in joining SRDI are encouraged to attend the monthly SRDI meeting held the first Wednesday of each month at 18:00 at the SARA House at Sabino Canyon, (click here for a Google map).
You may also request more information about joining by emailing us at SRDI at srdi@sarci.org.
Pima County Search & Recovery Diver candidates must hold an advanced open water scuba certification. Surface support candidates must know how to swim and tread water.
If you are interested in joining the Pima County Search & Recovery Divers, please attend one of our monthly meetings. Please check the latest issue of the SARNews newsletter for meeting details.
For more information about joining Divers, you may also write to us at Pima County Search & Recovery Divers, PO Box 13961, Tucson, AZ 85732-3961 or email us at divers@sarci.org.

 Follow SAMSAR on Facebook.
If you are interested in learning about how to join SAMSAR, please email us at samsar@sarci.org or visit the SAMSAR web site.
Those who are interested in joining the CAP/NCS should attend one of our meetings held each Sunday from 15:30 to 18:00 at Mountain View Fire Department #160 located at 1175 West Magee Road in Tucson, (click here for a Google map). You may also email us at cap@sarci.org or visit our web site.