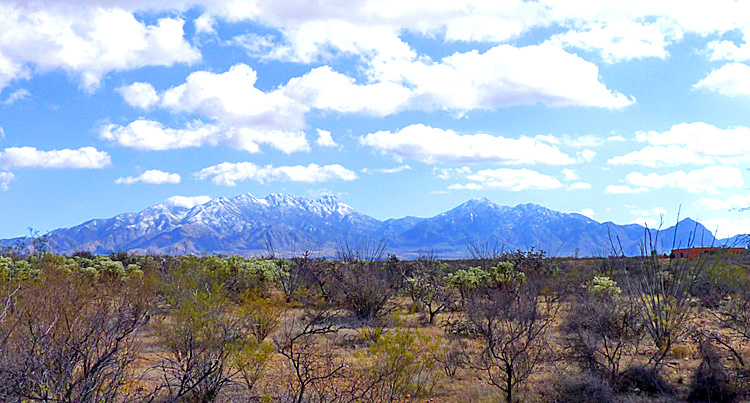 60 years ago this November a tragedy occurred on Mt Baldy in the Santa Rita Mountains south of Tucson.  A group of Boy Scouts from Tucson were dropped off in Madera Canyon to camp overnight and hike to the top of Mt Baldy.  An early season snow storm started dropping snow on the Santa Rita Mountains and the Boy Scouts got lost.  A search was initiated and turned into a massive effort with searchers from Tucson, Davis-Monthan Air Force Base, Fort Huachuca, and surrounding areas participating.  The search continued for several weeks and sadly three Boy Scouts were eventually found deceased.
To commemorate this event, SARA is having a Search and Rescue Open House this November and is inviting anyone who has been searched for or rescued by SARA, or former SARA members, to leave comments about your SAR experience here in our online Guest Book.
Please note: Comments will not appear until they have been reviewed by a moderator; thank you for your patience.
Mount Wrightson image courtesy of Friends of Madera Canyon.
---